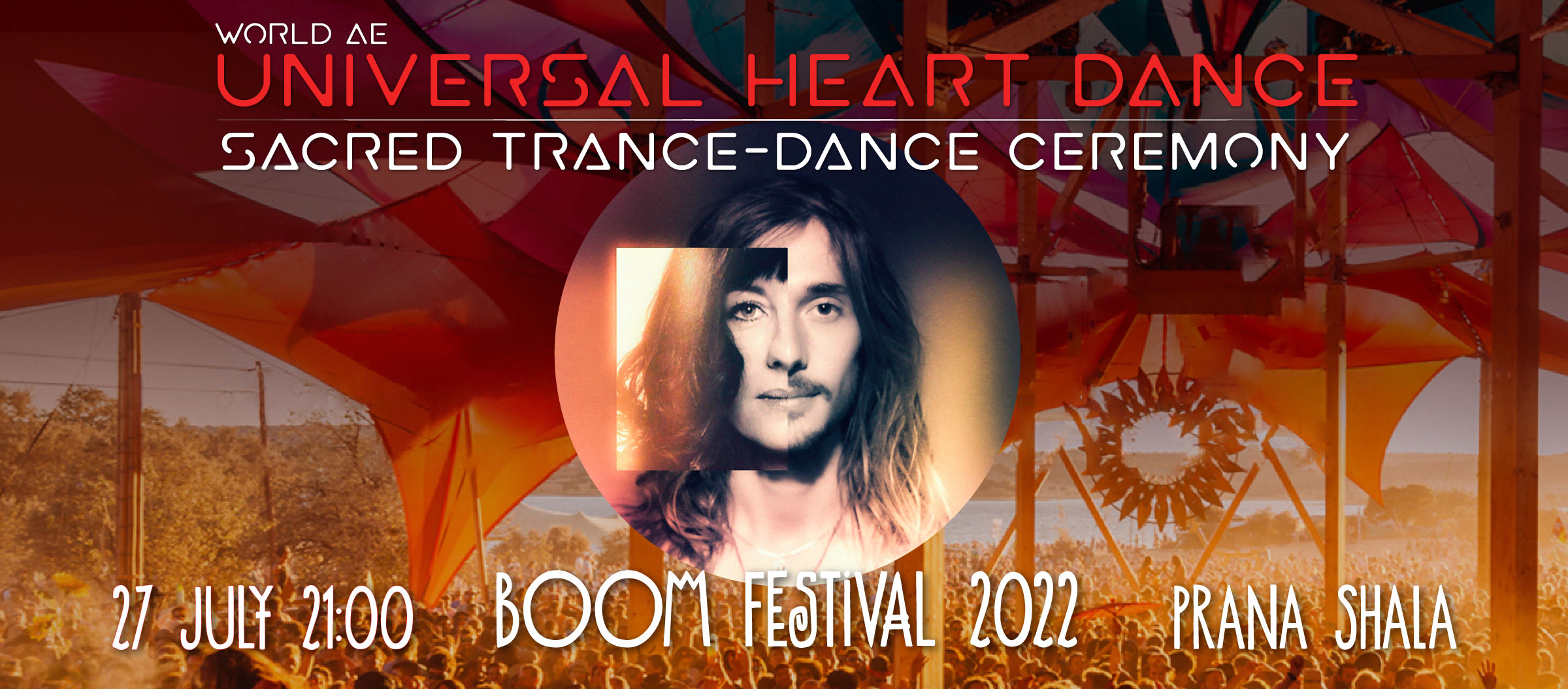 Universal Heart Dance


@ Boom Festival 2022


27 July, 21:00 @ Prana Shala – Being Fields
!!!aFSA
We are so honored to be part of the program of Boom Festival 2022 !
Such a special festival to us, as it is the place where we met for the first time !

After many editions as Boomers, time has come for us to share with you our creation !

So it is with big joy that we invite you to join us for
UNIVERSAL HEART DANCE
a Sacred Trance-Dance Ceremony on our own original music.
Let's go consciously into the Trance & Movement Medecine,
in order to free Body, Soul and Spirit to express fully
the Wonderful Being which IS in you !
Let's join the multidimensional "space-craft" and dance together,
as a Strong and caring Tribe, honoring
life, mother-earth, natural elements, animals and cosmos…

We'll start by an energy-preparation session going through :
Om attuning
Earth-rooting
Sky-connection
Energetic cleansing
Energetic Sacred-Geometries Activations
Then the musical dancing journey will start,
and we'll connect to
Natural Elements
Chakras
Animal Spirits
Cosmic Energies
Universal Life-Force
In order to
Create, Vibrate, Manifest, Embody & Dance
our Most beautiful & Joyful Reality !!!
❤️
– PRACTICAL INFOS –
27 July – 21:00
@ PRANA SHALA – BEING FIELDS
Take with you something to use as a blindfold
(foulard, scarf…)
Let's Dance and Celebrate together the beautiful Experience to be ALIVE !

❤️
Love & Light
Audrey & Emanuele

World AE